Below we show how to add whitespace padding to PDF documents online.
Téléchargez vos fichiers
Les fichiers sont sécuritairement téléchargés dans une connexion cryptée. Les fichiers restent en sécurité. Après le processus, ils sont immédiatement supprimées.
Vous préférez ne pas télécharger vos fichiers et travailler hors ligne?
Try Sejda Desktop. Les mêmes options que le service en ligne et les fichiers ne quittent jamais votre ordinateur.
Cliquer sur «Télécharger» et sélectionner un fichier de votre ordinateur.
Déplacer et déposer les fichiers sur la page fonctionne aussi.
Fichiers Dropbox et Google Drive
Vous pouvez sélectionner des fichiers PDF de votre Dropbox ou Google Drive.
Développer l'onglet « télécharger » et sélectionnez vos fichers.
Step 2: Margin size
Type a value for the page size, in inch. Use the up/down arrows to change.
The page preview will update, showing the margin added to the PDF pages.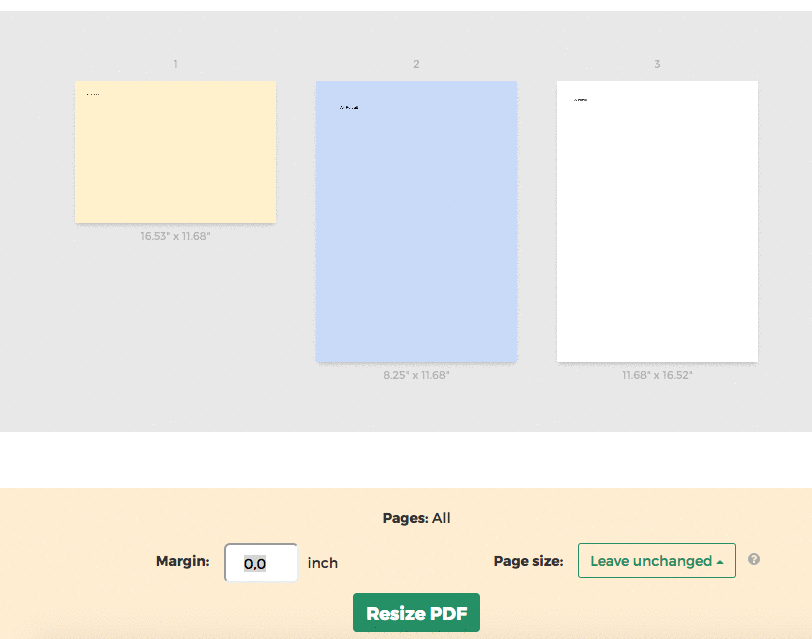 Tip: Apply to all pages in the document or just a few
You can specify only few pages that need the margin. Click on the page thumbnails to select them.